Canvass forms are printed in any number of colours with personalised information on one or both sides. Each form is designed individually to our clients specification and can be any size up to A3.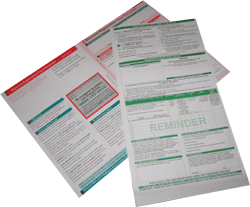 Our high speed laser personalisation equipment allows the production of up to 500,000 A4 forms per day. This is more than enough to meet our average annual production of 4 million Canvass forms.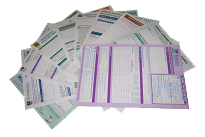 With our level of equipment we can handle all methods of finishing from folding and sealing to inserting into envelopes with up to 4 separate enclosures.
<![if !mso]><![endif]>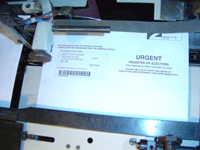 The completed Canvass Forms are then either Walksorted for Royal Mail despatch or packed to your specification for delivery direct to your offices. All boxes are clearly marked with their contents for ease of distribution.
If you would like a competitive Canvass Form quotation, please click here to go to our online questionnaire.
Canvass Forms - Key Facts

A3, oversize A4, A4 and Continuous Canvass Forms

A3, A4, A5 and 1/3 A4 inserts

All sizes of envelopes supplied printed or plain

In-House design

Personalisation, Simplex and Duplex printing

Bar Codes

All Electoral Registration Systems Recognised

Despatch via Royal Mail (Walksort)

Despatch Direct to Council (Maintaining Polling District order)

Personalising up to 500,000 A4 Canvass Forms per day

Folding up to 600,000 items per day

Envelope inserting up to 4 items, 250,000 per day

Delivery to client timescale every time

Everything produced under one roof